My best friend, GG, spent Saturday and Sunday afternoon with me, making cards in my studio. She mentioned that I haven't updated my blog in a while, so I thought I'd show you what we were doing.
First, I've a confession to make... I am a hoarder of things with possibilty. This includes all kinds of art supplies, sewing and quilting supplies and fabrics, weaving and knitting yarns, wood and building materials, and garden seeds. My justification is that I live a long way from any stores where these things are readily available, so I have to be prepared for whenever the creative urge strikes. And I must also save any of those little bits and bobs that can be recycled...waste not.... my studio is chuck full of possibilities. One of my resolutions is to reduce the hoard. I had a great time making cards, unfortunately the endeavor used only a small handful of stuff from the pile.
The first picture is of cards we made from scraps of handwoven fabric unraveled a bit,scraps of vintage lace,vintage buttons and recycled images from old calendars and magazines.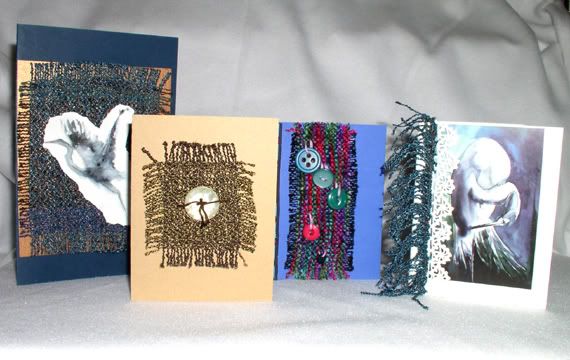 These cards are from recycled calendar images and different colored cardstock.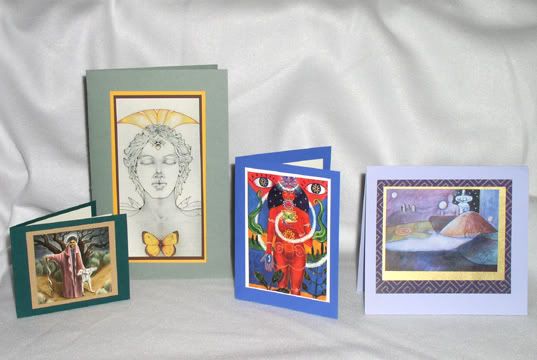 These are from grosgrain ribbon and rickrack scraps, used buttons, a pewter placque, and tiny bits of embroidery floss.