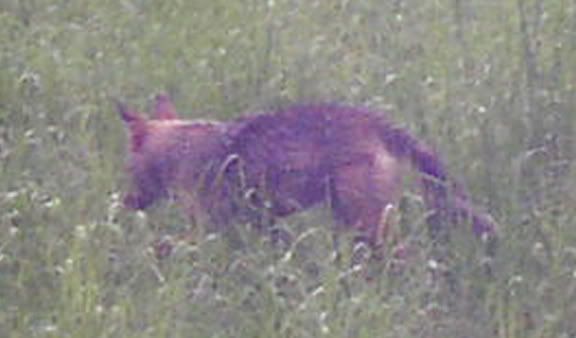 I caught this guy hunting in front of our house. I shot these pictures through my studio window and the flash bounced off the glass, so they are not the best quality.
Minutes after I took these pictures, he snatched a newborn fawn out of the deep grass. Last I saw of him, he was heading out at full speed with a screaming fawn and 4 does hot on his heels. I don't know if the does got the fawn back. It's sort of sad that the cute baby fawn is gone, but the cute baby coyotes have to eat, too. I generally side with the predators, they have to work hard for their meals.
Tomorrow, I have two job interviews. I've been looking for part time work for months, and suddenly I have two offers. When it rains, it pours.