These samples were dyed last fall. My dye studio (aka: the front yard) is only seasonal, so I have to get the year's worth of dyeing done in the summer and warm fall weather.
I put 1/4" of Procion MX dye solution in a container, and laid the gathered fabric in it. I then painted a second color on the top of the folds, covered the container with plastic wrap, and batched overnight.
The first sample is black dye on the bottom. Warm brown painted on top. I love how the black haloed (or bled) the navy blue color! There is actually more black in the sample than the photo shows. I have a heck of a time getting color right in my pics.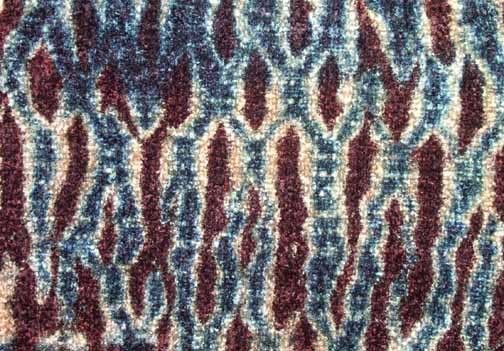 The next two photos are different sides of the same sample. Red dye on the bottom, brown painted on top. This is a good example of the pattern being too regular for my taste, which I spoke about in my last
post
. I really like the color on the side of the fabric shown in the first pic. I would love a jacket out of this fabric (if the patterning was a little more irregular).
I hate the flip side! I dislike the pink haloing, and all of the tan is dyed pinky red. Yuck! I know that different color dyes bleed worse than others. Do you think making an alginate paste of the red dye would help control the bleeding?